OPCMIA Patrick D Finley Scholarship award winners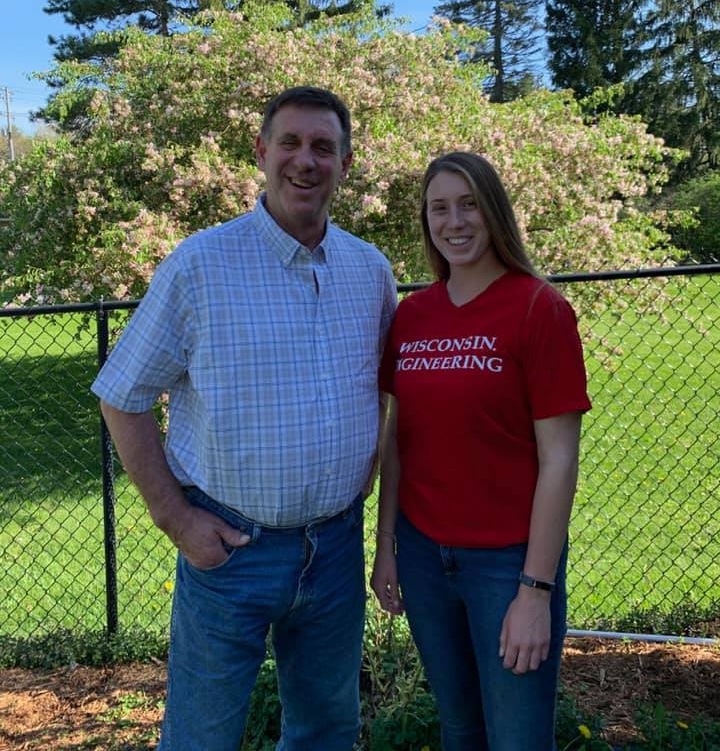 OPCMIA Local 599 is incredibly proud to announce that the daughter of one our Area 204 members, Tom Klinzing, is one of this year's OPCMIA Patrick D Finley Scholarship award winners!!! I had a chance to briefly talk with this motivated and intelligent young lady and she expressed the following:
"I am very excited to be receiving this scholarship and am grateful to the OPCMIA for selecting me!
My degrees are in geological engineering and geology and geophysics. I also have a certificate (UW-Madison's equivalent of a minor) engineering for energy sustainability. In my free time I like to walk my dogs, rock climb, do ceramic pottery and just be outside in general hiking and camping are always good go to.
I feel incredibly grateful and humble to be receiving this grant. These are very uncertain times, often filled with sad news everyday, but to get this call today out of the blue was great and I am so happy to have this good news to share with my family. It's just incredible! The scholarship will help me finish up my undergraduate degree debt free and help me push through the worst of the financial uncertainty affecting so many students at this time. I feel blessed!'
Thanks Sydney Klinzing! We are proud of you and SO happy for you!!!
Page Last Updated: May 20, 2020 (08:21:35)